Advantages:
1. Air speed adjustable.
2. Vertical close type table, the down airflow formed in the operation area can prevent the air outside from permeating;
3. The front cover can be opened directly to facilitate the replacement of filters and electronic accessories.
4. The stainless steel material main body is optional.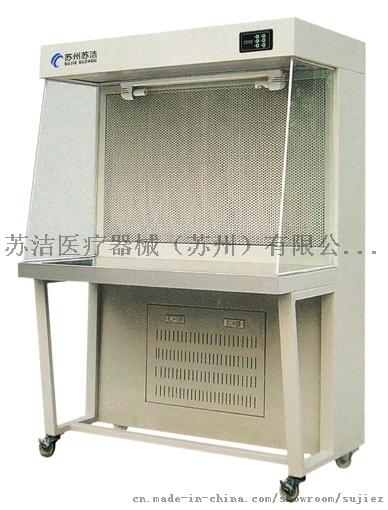 Technical Parameters:
Model
LFC-V850
LFC-V1000
LFC-V1300
LFC-V1500
LFC-V1000II
LFC-V1500II
Internal Size (W*D*H) mm
700*520*520
870*600*520
1150*600*520
1360*600*520
870*620*520
1360*620*520
External Size (W*D*H) mm
850*580*1650
1010*660*1635
1300*660*1635
1500*660*1635
1010*700*1635
1500*700*1635
Work Surface Height
700mm
Airflow Direction
Vertical Airflow
Working Side
Single, One Side
Double, One Sides
Single, Two Side
Double, Two Side
Airflow Velocity
0.25-0.6m/s (Adjustable)
Material
Main Body: Cold-rolled steel with anti-bacteria powder coatingWork Table: 304 stainless steel
Clean level
100 Class
Noise
≤65dB
Illuminance
≥300Lux
Front Window
Manual
Max Opening
500mm
Fluorescent Lamp
20W*1
20W*1
30W*1
30W*1
20W*1
30W*1
UV Lamp
20W*1
20W*1
30W*1
30W*1
20W*1
30W*1
Consumption
350W
Caster
Universal casters
Power Supply
AC110V/220±10%, 50/60Hz
Package Size (W*D*H) mm
1000*700*1800
1300*750*1800
1500*750*1800
1650*750*1800
1300*750*1800
1650*750*1800
Gross Weight (kg)
100
110
120
130
110
1